Indebted Former India Billionaire Offers $904 Million Settlement
By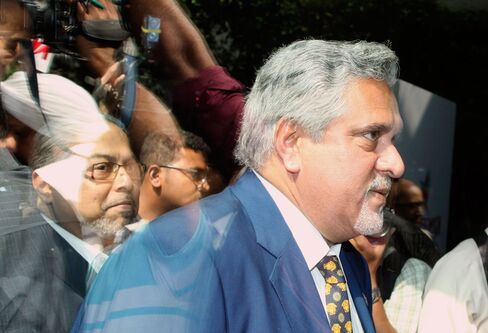 Photographer: Adeel Halim/Bloomberg
Vijay Mallya informs India's Supreme Court of his offer

State Bank of India says studying a proposal it has received
Vijay Mallya, the former Indian billionaire now hounded by creditors, offered lenders as much as 60 billion rupees ($904 million) as settlement toward debt owed by the failed airline he founded, Bloomberg TV India reported, citing his lawyers.
India's Supreme Court was informed on Wednesday that he will pay about 40 billion rupees ($603 million) by the end of September and later an additional 20 billion rupees he expects to win from a lawsuit, the television channel said. Banks have a week to respond to his offer. The government estimates he owed 90.9 billion rupees as of Nov. 30…
Indebted Former India Billionaire Offers $904 Million Settlement

Leave a Reply
You must be logged in to post a comment.