Hyundai Motor Scion Ventures Into Luxury Cars With Genesis Brand
By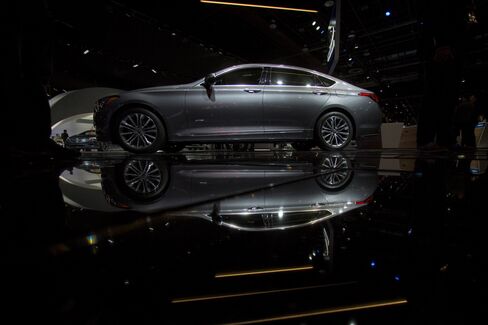 The 2017 Hyundai Genesis G80. Photographer: Andrew Harrer/Bloomberg
Hyundai Motor Co. Chairman Chung Mong Koo proved the South Korean automaker can build reliable, value-for-money cars by beating Toyota Motor Corp. and Volkswagen AG in benchmark U.S. quality surveys. His son now wants to show Hyundai can be synonymous with luxury, too.
Hyundai will start sales of its new G80 mid-sized sedan in South Korea next month, the second of a six-model lineup planned for its burgeoning premium marque called Genesis. Vice Chairman Chung Eui Sun, the son of the chairman, has been fronting the brand, introducing it in Seoul in November, then announcing plans to spin it off into a standalone division at the Detroit auto show two months later…
Hyundai Motor Scion Ventures Into Luxury Cars With Genesis Brand

Leave a Reply
You must be logged in to post a comment.