How Long Can a Sentiment-Fueled Oil Rally Last? Goldman Sachs and Citi Debate
By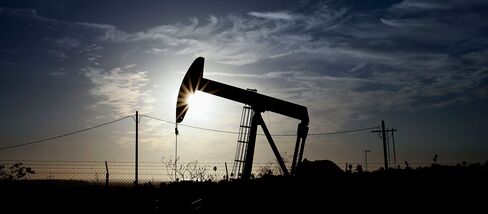 Photographer: Patrick T. Fallon/Bloomberg
After West Texas Intermediate posted its best three-day gain in a quarter-century, analysts are divided over the durability of the rally in the commodity price and related equities.
Goldman Sachs and Citigroup agree that the near-parabolic trajectory of crude prices has been driven by a shift in sentiment, rather than a significant change in the fundamentals of the oversupplied global oil market. But while the former believes that energy stocks have more room to run, the latter says the shaky foundation of the rally should prompt investors to head to the sidelines…
How Long Can a Sentiment-Fueled Oil Rally Last? Goldman Sachs and Citi Debate

Leave a Reply
You must be logged in to post a comment.