How India's Cash Chaos Is Shaking Everyone From Families to Banks
By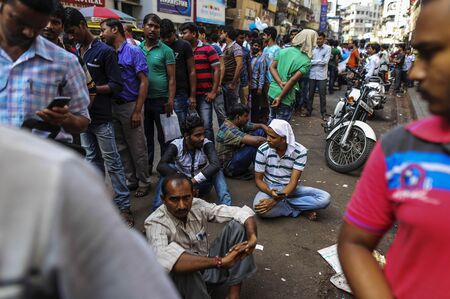 Photographer: Dhiraj Singh/Bloomberg
Serpentine queues spilling from banks. Parents worried that they can't provide for their families. Prime Minister Narendra Modi appealing to Indians to bear the pain for just a little while longer.
These pictures continue to dominate media coverage in Asia's third-largest economy, even two weeks after the government's shock clampdown on cash. While supporters of the move say it will help root out tax evasion and graft in the years ahead, critics question the administration's planning and execution…
How India's Cash Chaos Is Shaking Everyone From Families to Banks

Leave a Reply
You must be logged in to post a comment.