How Hedge Funds Are Getting Around the PBOC's Market Meddling
By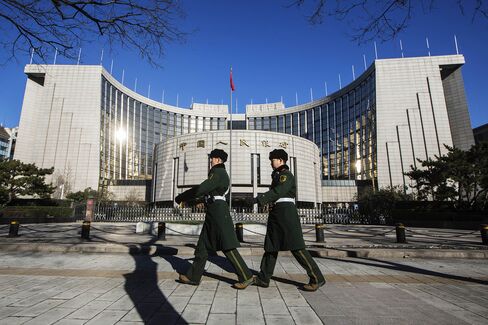 Photographer: Qilai Shen/Bloomberg
Korean won, Taiwan dollar, ETFs are seen as safer wagers

Need for alternatives increases as China burns speculators
Hedge funds with a bearish view on China's currency are increasingly betting against yuan proxies instead, after the central bank stepped up efforts to stabilize the exchange rate.
Crescat Capital in Colorado is shorting U.S. exchange-traded funds that track Chinese and South Korean stocks, while Hong Kong-based Bright Stream Capital Management favors the Korean won and Taiwan's dollar. The exchange rates tend to decline on negative China sentiment because the nation is their biggest export market…
How Hedge Funds Are Getting Around the PBOC's Market Meddling

Leave a Reply
You must be logged in to post a comment.