Hedge Fund That Picked Aussie Rout Now Bets on Gain Versus Kiwi
By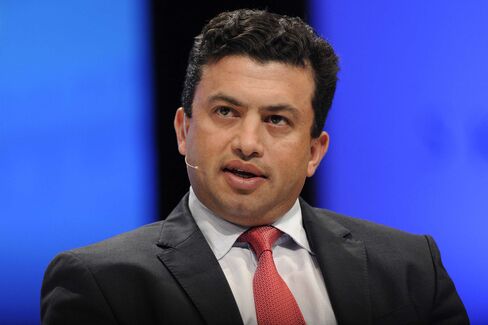 Photographer: Munshi Ahmed/Bloomberg
Satur's MST Capital predicts three more New Zealand rate cuts

RBA will only lower again if China sees major event, he says
Gerard Satur's MST Capital, which profited from weakness in the Australian dollar, is now hoping to gain from its resilience.
The Sydney-based hedge fund is betting the currency will surge versus the kiwi because New Zealand may end up with a lower benchmark interest rate than Australia's this year. Satur said he closed a position that sought to profit from the Aussie's decline against the U.S. dollar in January, when it tumbled to a seven-year low of 68.27 U.S. cents…
Hedge Fund That Picked Aussie Rout Now Bets on Gain Versus Kiwi

Leave a Reply
You must be logged in to post a comment.