Hedge Fund Gold Buyers Caught Out by Trump Vote as Prices Plunge
By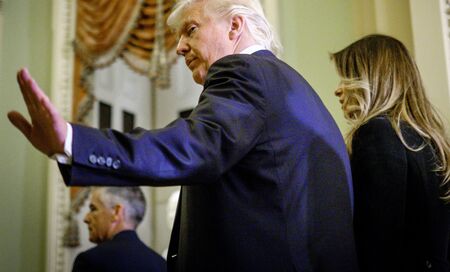 Photographer: Pete Marovich/Bloomberg
Bullish bets undercut by prospect of more spending, tax cuts

Citigroup sees stronger dollar extending metal risk into 2017
Add hedge funds to the list of investors caught on the wrong end of Donald Trump's surprise election as U.S. president.
Before the Trump victory on Nov. 8, which defied most poll-based forecasts, speculators increased bets on a bullion rally for a third straight week, data released Monday show. Since then, prices posted their biggest weekly decline in three years, touching a five-month low, and holdings in exchange-traded funds backed by gold have seen their biggest two-day outflow in three years…
Hedge Fund Gold Buyers Caught Out by Trump Vote as Prices Plunge

Leave a Reply
You must be logged in to post a comment.