Hedge-Fund Exile Trades Graphs for Grapes to Challenge Champagne
By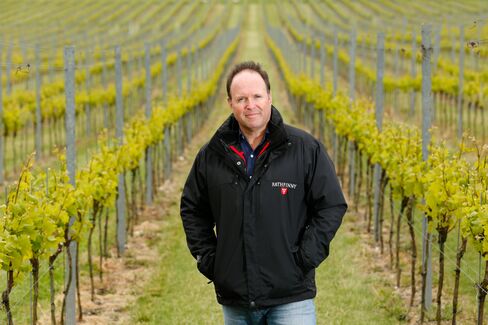 Photographer: Luke MacGregor/Bloomberg
Bankers pour in as U.K. seeks to double wine production

Champagne says English bubblies no threat, but it invests too
For centuries the rolling hills of Sussex in southern England have grown barley for local beer brewers. Now former hedge-fund manager Mark Driver is replacing the grain on his land with grapes in a bid to challenge Champagne.
Driver, one of a number of exiles from London's financial district who are investing in U.K. sparkling wine, is spending more than 14 million pounds ($20 million) of his own money to transform Rathfinny Estate, which overlooks the English Channel about 70 miles south of London, into the U.K.'s biggest vineyard…
Hedge-Fund Exile Trades Graphs for Grapes to Challenge Champagne

Leave a Reply
You must be logged in to post a comment.