Hammond Targets U.K. Working Class With Pledges on Homes, Wages
By
Funding for new homes to be announced in Autumn Statement

Chancellor to promise increase in minimum wage to 7.50 pounds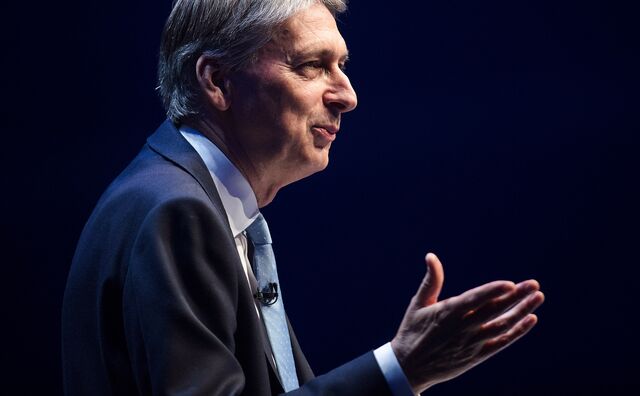 Philip Hammond
Photographer: Simon Dawson/Bloomberg
U.K. Chancellor of the Exchequer Philip Hammond will outline a series of measures to help "ordinary working-class families" and stress that a stable economy, fiscal discipline and better productivity are the best ways to raise living standards.
In his Autumn Statement to Parliament Wednesday, Hammond will pledge 1.4 billion pounds ($1.8 billion) to help build 40,000 new homes and announce a relaxation of the rules governing affordable housing funds, the Treasury said in an e-mailed statement. Other measures will include an increase in the minimum wage from the current 7.20 pounds ($8.93) an hour…
Hammond Targets U.K. Working Class With Pledges on Homes, Wages

Leave a Reply
You must be logged in to post a comment.