Greek Bailout Rests on Asset Sale Plan That's Already Failed
By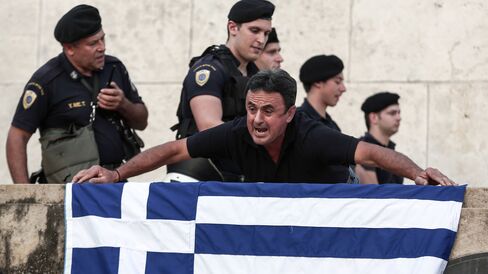 Photographer: Yorgos Karahalis/Bloomberg
Greece's last-ditch bailout requires the country to sell 50 billion euros ($55 billion) of assets, an ambition it hasn't come close to achieving under previous restructuring plans.
The government of then-Prime Minister George Papandreou in 2011 set the same financial goal, which it sought to achieve by hawking airports, seaports, and beachside real estate. Since then, such deals have yielded 3.5 billion euros, according to the state privatization authority…
Greek Bailout Rests on Asset Sale Plan That's Already Failed

Leave a Reply
You must be logged in to post a comment.