Financial Stocks in U.S. Seen Following 'Pop, Then Drop' Pattern
By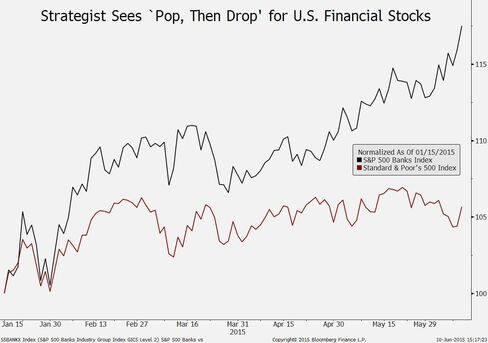 Financial stocks are poised to "pop, then drop" in the U.S. as the Federal Reserve moves toward higher interest rates, according to Gina Martin Adams, an equity strategist at Wells Fargo Securities LLC.
As the attached chart illustrates, the "pop" may be happening already. The chart compares the performance of the Standard & Poor's 500 Banks Index with the S&P 500 since Jan. 15, when the industry gauge set this year's low…
Financial Stocks in U.S. Seen Following 'Pop, Then Drop' Pattern

Leave a Reply
You must be logged in to post a comment.