Fed, ECB, BOE Officials All Say They See Inflation Rising
By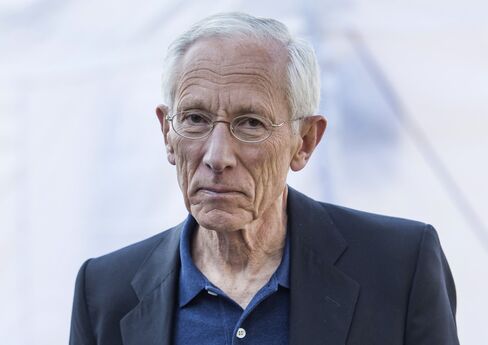 Federal Reserve Vice Chairman Stanley Fischer at the Jackson Hole economic symposium on Aug. 28. Photographer: David Paul Morris/Bloomberg
Stronger growth will pull inflation higher in the U.S. and Europe, according to three top central bankers who voiced confidence that their regions will escape from headwinds that are keeping inflation too low.
Federal Reserve Vice Chairman Stanley Fischer joined European Central Bank Vice President Vitor Constancio and Bank of England Governor Mark Carney Saturday on a panel at the Kansas City Fed's annual retreat in Jackson Hole, Wyoming, dedicated to discussing inflation dynamics. Their optimism has not been shared up until now by investors, trading in inflation-protected bonds shows…
Fed, ECB, BOE Officials All Say They See Inflation Rising

Leave a Reply
You must be logged in to post a comment.