Fannie Mae, Freddie Mac Will Back Even Bigger Mortgages
By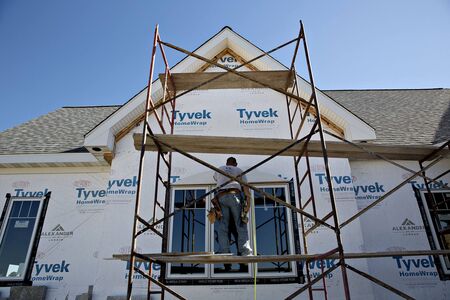 Photographer: Daniel Acker/Bloomberg
Jumbo mortgage threshold rises to $424,100 for most of U.S.

Change will help first-time buyers, Realtors and brokers Say
The definition of a jumbo mortgage is changing for the first time in more than a decade.
Fannie Mae and Freddie Mac in 2017 will back mortgages of up to $424,100 in most of the U.S., an increase from $417,000, the Federal Housing Finance Agency said Wednesday. The change, which will increase the limit for areas with the most expensive homes to $636,150 from $625,500, comes after home prices in the third quarter pushed past their level of a decade ago.
The increases in the so-called conforming loan limits could make it much easier and cheaper for some first-time homebuyers to enter the market, as the down payment and credit requirements for government-backed mortgages are often looser than those of jumbos…
Fannie Mae, Freddie Mac Will Back Even Bigger Mortgages

Leave a Reply
You must be logged in to post a comment.