Falling Asian Exports Have India Producers Banking on Yellen
By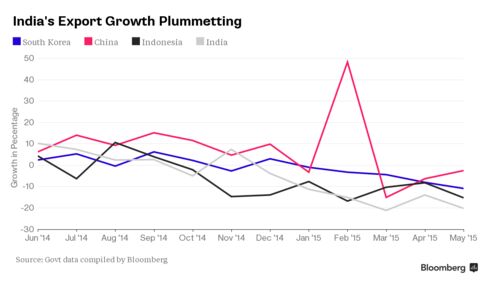 Count Indian exporters among those closely watching Federal Reserve Chair Janet Yellen this week.
India's overseas sales are falling more steeply than many other Asian countries, dragged down both by oil prices and weak demand in developed economies other than the U.S., its biggest export market. The 20 percent drop in May marked the longest monthly losing streak since 2009.
A quick recovery hinges at least in part on the Federal Reserve's policy choices. Tighten at the right speed and global demand improves; go too fast and the pain is prolonged, as the International Monetary Fund warned this month…
Falling Asian Exports Have India Producers Banking on Yellen

Leave a Reply
You must be logged in to post a comment.