Fake Divorce Is Path to Riches in China's Hot Real Estate Market
By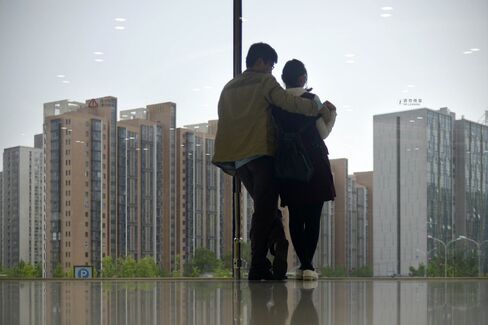 Photographer: Wang Zhao/AFP via Getty Images
Red-hot property market inspires desperate home-buying tactics

Curbs have cooled some markets, although prices still surging
Earlier this year, Mr. and Mrs. Cai, a couple from Shanghai, decided to end their marriage. The rationale wasn't irreconcilable differences; rather, it was a property market bubble. The pair, who operate a clothing shop, wanted to buy an apartment for 3.6 million yuan ($532,583), adding to three places they already own. But the local government had begun, among other bubble-fighting measures, to limit purchases by existing property holders. So in February, the couple divorced.
"Why would we worry about divorce? We've been married for so long," said Cai, the husband, who requested that the couple's full names not be used to avoid potential legal trouble. "If we don't buy this apartment, we'll miss the chance to get rich."…
Fake Divorce Is Path to Riches in China's Hot Real Estate Market

Leave a Reply
You must be logged in to post a comment.