Fake Divorce Is Path to Riches Buying Hot China Real Estate
By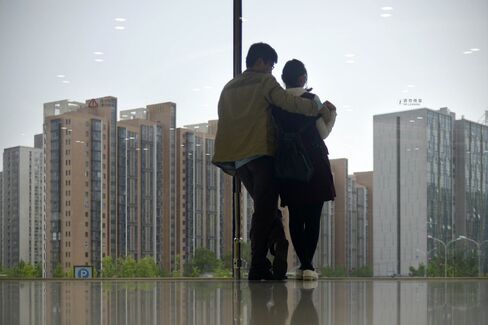 Photographer: Wang Zhao/AFP via Getty Images
Red-hot property market inspires desperate home-buying tactics

Curbs have cooled some markets, although prices still surging
Earlier this year, Mr. and Mrs. Cai, a couple from Shanghai, decided to end their marriage. The rationale wasn't irreconcilable differences; rather, it was a property market bubble. The pair, who operate a clothing shop, wanted to buy an apartment for 3.6 million yuan ($532,583), adding to three places they already own. But the local government had begun, among other bubble-fighting measures, to limit purchases by existing property holders. So in February, the couple divorced….
Fake Divorce Is Path to Riches Buying Hot China Real Estate

Leave a Reply
You must be logged in to post a comment.