Don't Blame Us for Greek Austerity, IMF Says as Loan Talks Drag
By
IMF willing to give new loan if Greece's fiscal goals relaxed

Greece needs to reform taxes and pensions, IMF officials say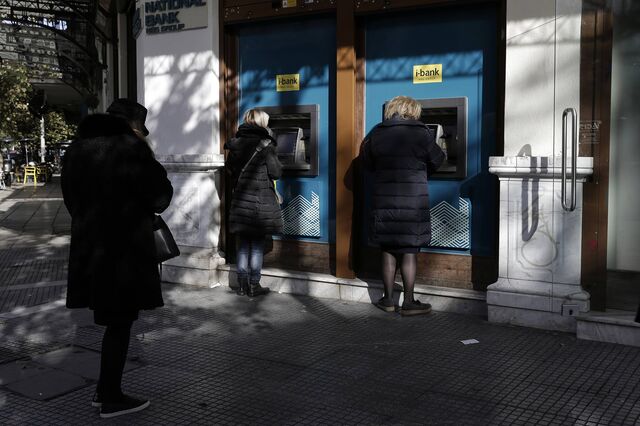 Customers withdraw cash from automated teller machines (ATM) operated by the National Bank of Greece SA in Thessaloniki, Greece, on Thursday, Dec. 1.
Photographer: Konstantinos Tsakalidis/Bloomberg
The IMF repeated its call for Greece to adopt credible budget goals, saying the nation's current targets would require levels of fiscal austerity that would choke off growth.
In a blog post Monday, the Washington-based fund responded to suggestions it's trying to impose more suffering on a Greek public exhausted by years of economic struggle and budget cuts. The International Monetary Fund is considering whether to give Greece a new loan to supplement the 86 billion euros ($91 billion) it's receiving from euro-area countries…
Don't Blame Us for Greek Austerity, IMF Says as Loan Talks Drag

Leave a Reply
You must be logged in to post a comment.