Dimon Says Online Lenders' Funding Not Secure in Tough Times
By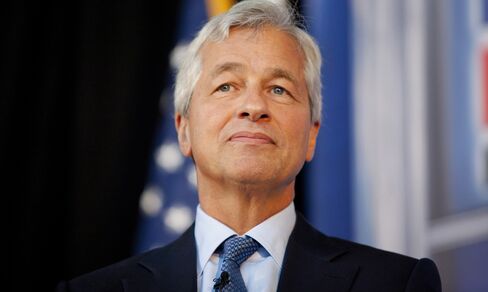 Photographer: Laura McDermott/Bloomberg
Some marketplace lenders are 'quite good,' JPMorgan CEO says

Bond markets improving, and Dimon sees lots of M&A 'chatter'
JPMorgan Chase & Co. Chief Executive Officer Jamie Dimon said marketplace lenders might find that sources of funding evaporate during a downturn.
"If they have to borrow in the marketplace with individuals, hedge funds or securitized markets, they won't be there in tough times," Dimon, who leads the biggest U.S. bank by assets, said Wednesday in an interview on CNBC. "And that's their problem. Not the other side of it. You saw that in January and February, you saw a lot of them looking for diversified sources of funding."…
Dimon Says Online Lenders' Funding Not Secure in Tough Times

Leave a Reply
You must be logged in to post a comment.