Credit Suisse Sets Sights on UBS in Battle Over Private Banking
By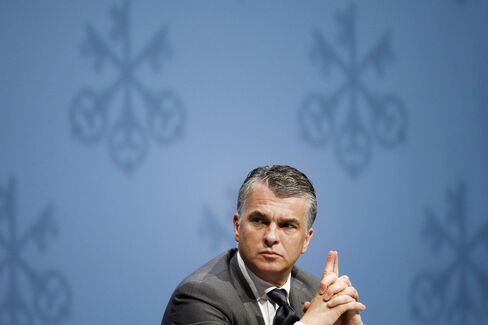 Sergio Ermotti, chief executive officer of UBS Group AG (Photographer: Valentin Flauraud/Bloomberg via Getty Images)
One of Switzerland's two global banks was conspicuously absent from the Innovation in Finance conference in April at the Dolder Grand, a castlelike hotel overlooking Zurich.
Credit Suisse Group AG, the country's second-biggest lender, sponsored the event. That meant no one from UBS Group AG, the largest Swiss bank and the world's top manager of money for the wealthy, was invited to speak. Instead, bankers from firms that don't compete with Credit Suisse in private banking took the stage…
Credit Suisse Sets Sights on UBS in Battle Over Private Banking

Leave a Reply
You must be logged in to post a comment.