Court Filings Suggest Prince's Estate Is Worth $200 Million
By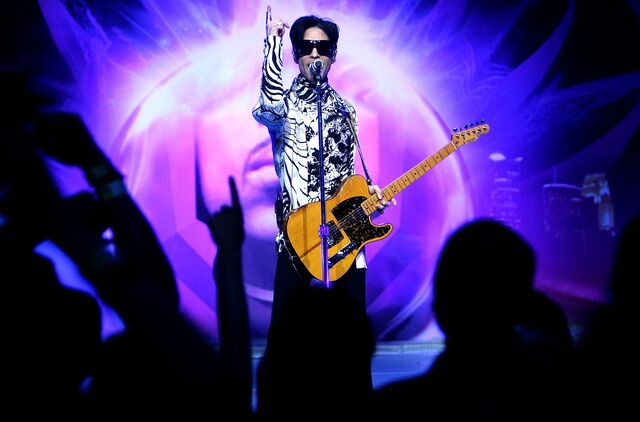 Prince performs in Los Angeles, on March 28, 2009.
Photographer: Kristian Dowling/Getty Images for Lotusflow3r.com
Minneapolis (AP) — Prince's estate is worth about $200 million, a new court filing suggests.
It's the first time a specific estimate has emerged publicly from court proceedings following Prince's April overdose death. Since he left no known will, the rock superstar's sister and five half-siblings are in line to inherit equal shares of the estate — after taxes gobble up about half of it. By comparison, David Bowie's estate was worth about $100 million when he died in January, according to his will.
Shortly after Prince's death, when officials were beginning to place a value on his musical catalog, unreleased music, the Paisley Park studio complex and other assets, one lawyer for the company overseeing the estate, Bremer Trust, said it could be worth somewhere between $100 million and $300 million…
Court Filings Suggest Prince's Estate Is Worth $200 Million

Leave a Reply
You must be logged in to post a comment.