China's Sky-High Home Prices Sustainable, Harvard Scholars Say
By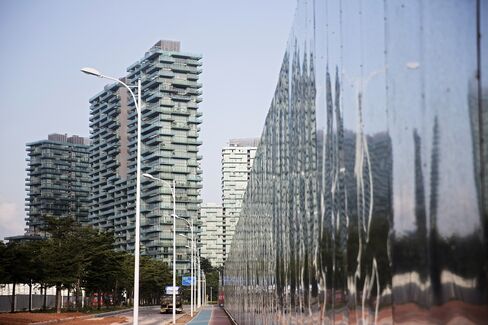 Photographer: Qilai Shen/Bloomberg
The stock of empty houses is about 20 billion square feet

Price stability to hit urbanization, productivity, employment
China's stratospheric housing prices can be maintained because of robust demand, provided the government radically curtails new supply, according to four Harvard University scholars. The economic downside of such price stability: huge hits to urbanization, productivity and employment.
Prices are resilient in part because buyers aren't highly indebted, they invest for the long run and are unlikely to sell homes or have them repossessed even if prices decline, four academics led by Edward Glaeser wrote in an October working paper published by the National Bureau of Economic Research. Moreover, leveraged property developers are cozy with state banks and are thus likely to have loans restructured even if pressured, they said…
China's Sky-High Home Prices Sustainable, Harvard Scholars Say

Leave a Reply
You must be logged in to post a comment.