China's Leaders Weigh Private Sector Opening as Investment Slows
By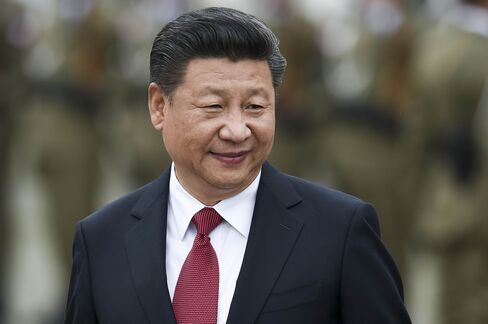 Photographer: Gallo Images/Getty Images
China commissioned study to boost weak private investment

Implementation of recommendations would accelerate reforms
After weak first-quarter investment figures added to concerns about the outlook for China's economy, one of the government's most powerful policy-making bodies commissioned a study of private businesses to discover how to turn it around.
That report, seen by Bloomberg, contained a slew of policy proposals that altogether would amount to one of the biggest openings to private businesses in China since the 1990s. Recommendations include allowing private companies greater access to restricted industries, introducing rules to protect the rights of private investors, reducing official meddling and encouraging business people to participate in the policy-making process…
China's Leaders Weigh Private Sector Opening as Investment Slows

Leave a Reply
You must be logged in to post a comment.