China's Central Bank Chief Sounds Warning Over Rising Debt
By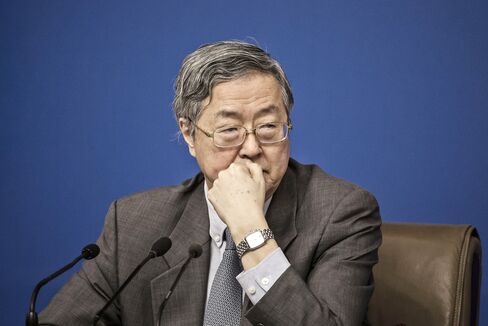 Photographer: Qilai Shen/Bloomberg
Macro regulation can help avoid full-fledged crisis, Zhou says

China must develop robust capital markets to address leverage
People's Bank of China Governor Zhou Xiaochuan sounded a warning over rising debt levels, saying corporate lending as a ratio to gross domestic product had become too high and the country must develop more robust capital markets.
China still has a problem with illegal fundraising and financial services are insufficient, Zhou said in a speech at the China Development Forum in Beijing on Sunday. He said the country still needs regulation to guard against excessive leverage in foreign currencies…
China's Central Bank Chief Sounds Warning Over Rising Debt

Leave a Reply
You must be logged in to post a comment.