China Inc.'s Investment Bank Dives Into Troubled Retail Market
By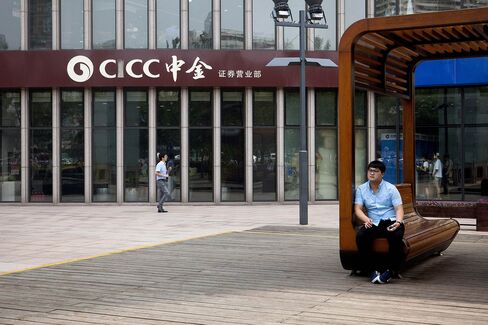 Photographer: Giulia Marchi/Bloomberg
CICC's acquisition will make government majority shareholder

China's equity market has been tarnished by 2015 collapse
China International Capital Corp., the investment bank ex-Premier Zhu Rongji set up two decades ago to help restructure the Chinese economy, is again taking on a role that fits with the government's agenda.
CICC's $2.5 billion acquisition of China Investment Securities Corp. will plunge the firm into the retail investor market, a segment it had long shunned because of thin margins and a traditional focus on institutional clients. The deal is part of Chief Executive Officer Bi Mingjian's push to lessen dependence on volatile investment banking fees…
China Inc.'s Investment Bank Dives Into Troubled Retail Market

Leave a Reply
You must be logged in to post a comment.