China, Housing Leave Aussie Banks Losing Out to Canada
By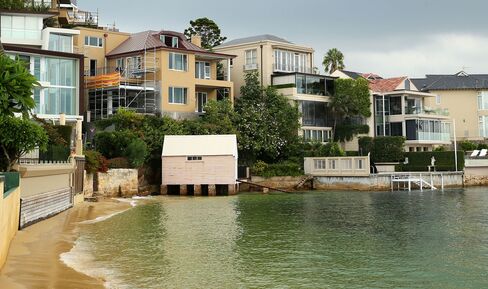 Photographer: Brendon Thorne/Bloomberg
Yields on Aussie banks' dollar debt higher than for Canadians

U.S. investors leery of risks from housing, China slowdown
The tyranny of distance is weighing on Australia's banks in the U.S. bond market.
The yields that dollar debt buyers demand from Australia's largest lenders are higher than for Canadian banks with similar credit ratings, an analysis of more than 80 securities compiled by Bloomberg shows. While the two commodity-producing nations' banks are among the developed world's most profitable, risks from China and real estate loom large for investors looking at Australia from half a world away…
China, Housing Leave Aussie Banks Losing Out to Canada

Leave a Reply
You must be logged in to post a comment.