China Has the World's 'Safest' Equity Market, HKEx CEO Says
By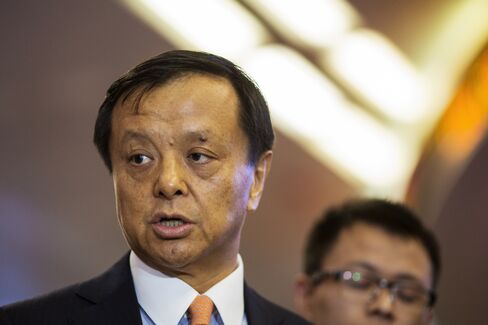 Hong Kong Exchanges and Clearing Ltd. (HKEx) CEO Charles Li. Photographer: Jerome Favre/Bloomberg
Hong Kong Exchanges & Clearing Ltd. Chief Executive officer Charles Li called China the world's "safest" stock market, seeking to allay investor concerns over government intervention and surging volatility.
The nation's market structure gives government-run entities such as exchanges, custodians and clearing houses direct control over the safeguarding of investor assets, trading and settlement, Li said in a blog post on HKEx's website. That differs from most international markets — where brokerages play a more central role — and helps regulators prevent misconduct, he said…
China Has the World's 'Safest' Equity Market, HKEx CEO Says

Leave a Reply
You must be logged in to post a comment.