Chelsea Clinton's Husband Closes His Hedge Fund
By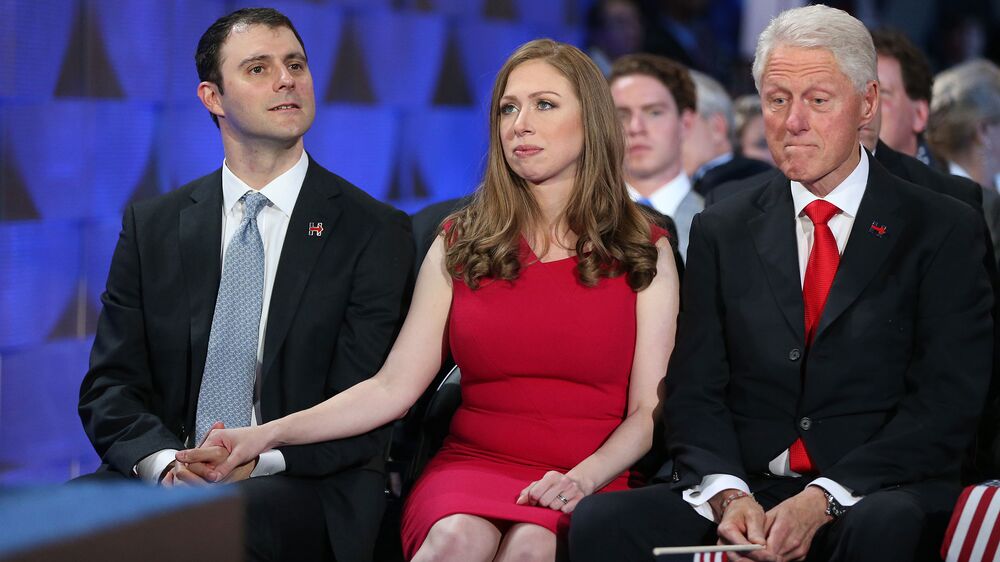 Former President Bill Clinton, Chelsea Clinton, and her husband, Marc Mezvinsky, listen during the Democratic National Convention in Philadelphia on July 28, 2016.
Photographer: Daniel Acker/Bloomberg
Eaglevale Partners, the hedge fund co-founded by Marc Mezvinsky, the son-in-law of Hillary and Bill Clinton, closed in December, according to a person with knowledge of the matter.
Eaglevale, based in New York, is in the process of returning money to clients, said the person who asked not to be named because the firm is private.
Eaglevale was started by former Goldman Sachs Group Inc. traders Bennett Grau, Mark Mallon and Mezvinsky in 2011. They had previously worked together on the bank's global macro proprietary-trading desk…
Chelsea Clinton's Husband Closes His Hedge Fund

Leave a Reply
You must be logged in to post a comment.