Central Banks Shouldn't Prop Up Plunging Stocks, Rajan Says
By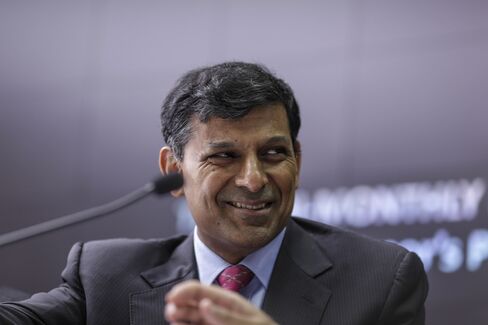 Raghuram Rajan, governor of the Reserve Bank of India (RBI). Photographer: Dhiraj SinghBLOOMBERG
Reserve Bank of India Governor Raghuram Rajan called on central banks to avoid giving "booster shots" toSTOCK MARKETS
as Asian shares fell the most since 2011.
"It is not the role of the central bank to elevate sentiments unduly, to deliver booster shots toTHE STOCK MARKET
so that it can soar for a while, only to collapse when reality hits," Rajan told a conference in Mumbai on Monday. "We do not have to look far beyond our borders to see the consequences of such boosterism."…
Central Banks Shouldn't Prop Up Plunging Stocks, Rajan Says

Leave a Reply
You must be logged in to post a comment.