Carney Begins Final Countdown to Bank of England Data Overload
By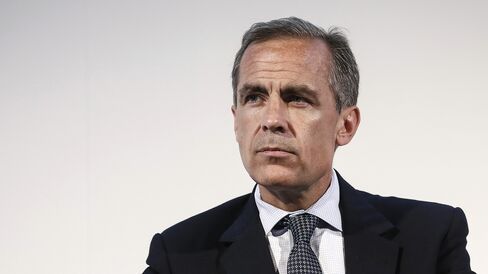 Bank of England Governor Mark Carney. Photographer: Simon DawsonBLOOMBERG
Brace yourself.
Mark Carney is about to unleash a flood of data in one fell swoop in what will be an unprecedentedMOVE
for a major central bank. Instead of staggering releases over two weeks, the Bank of England will on Aug. 6 simultaneously publish its policy decision, minutes of meeting, officials' votes and new forecasts covering every facet of the economy.
The countdown to what's been dubbed "Super Thursday" starts Wednesday, when Carney and the Monetary Policy Committee begin discussions building up to the event. The shotgun format means a deluge of information for economists and investors to wade through as they seek insights at a time Carney has said the era of record-low U.K. interest rates is approaching its end…
Carney Begins Final Countdown to Bank of England Data Overload

Leave a Reply
You must be logged in to post a comment.