Buy Foreclosed Home for $1,000. Sell for $70,000. Repeat
By
In Cleveland, a bid to save a recession-racked neighborhood before tearing it down.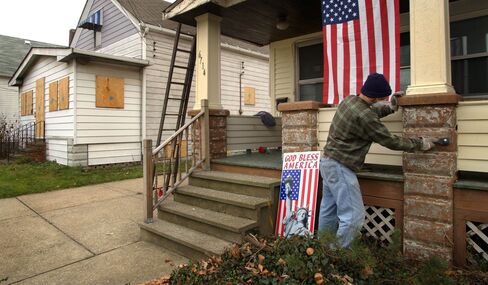 Photographer: Dale Omori/AP Photo
Back when the storm clouds of the Great Recession were still gathering, an old Cleveland neighborhood called Slavic Village was branded as the epicenter of the foreclosure crisis. The reputation stuck, and over the past nine years the neighborhood has become a symbol for journalists and policymakers trying to understand what went wrong or to gauge the progress of the housing recovery.
Now, as the Republican National Convention plays out in a city where home prices are still near bust-era lows, local officials and nonprofit groups are facing a decision: Should neighborhoods such as Slavic Village be saved or torn down?…
Buy Foreclosed Home for $1,000. Sell for $70,000. Repeat

Leave a Reply
You must be logged in to post a comment.