Buffett Loses $1.4 Billion as Wells Fargo Tumbles on Scandal
By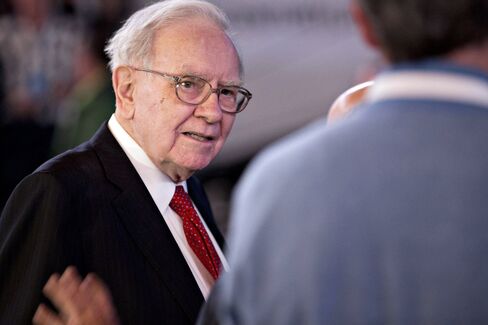 Photographer: Daniel Acker/Bloomberg
Berkshire Hathaway owns a 10 percent stake in Wells Fargo

The world's 400 richest lose $93 billion in global selloff
Warren Buffett had $1.4 billion wiped from his fortune Tuesday after Wells Fargo & Co. fell 3.3 percent as the fallout continued from revelations that bank employees had opened more than 2 million accounts without clients' approval.
Berkshire Hathaway Inc., the lender's biggest shareholder, fell 2 percent, causing the 86-year-old's fortune to drop more than anyone else's on the Bloomberg Billionaires Index. The U.S. investor is the world's fourth-richest person with a net worth of $65.8 billion…
Buffett Loses $1.4 Billion as Wells Fargo Tumbles on Scandal

Leave a Reply
You must be logged in to post a comment.