Buffett Deal Pursuit Reshapes Berkshire as Mutual Fund Era Ends
By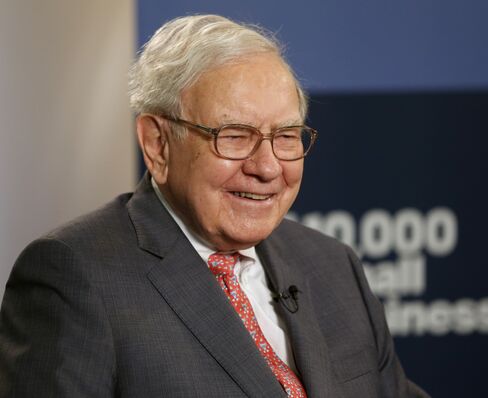 Warren Buffett, chief executive officer of Berkshire Hathaway Inc. Photographer: Jeff Kowalsky/Bloomberg
Weeks from his 85th birthday, Warren Buffett is again seeking to reshape Berkshire Hathaway Inc. with the next few decades in mind.
The second-richest man in the U.S. is in talks to buy Precision Castparts Corp., which makes equipment for the aerospace and energy industries, and had a market value of more than $26 billion Friday, according to a person familiar with the matter. Acquiring the company would add about $10 billion in annual revenue and 30,000 employees, boosting the workforce at Berkshire by almost 10 percent…
Buffett Deal Pursuit Reshapes Berkshire as Mutual Fund Era Ends

Leave a Reply
You must be logged in to post a comment.