Bridgewater Said to Get $22.5 Billion in New Money Since '15
By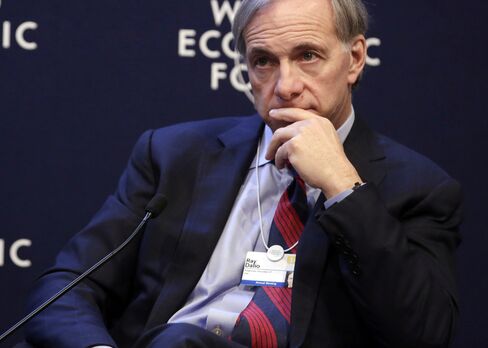 Photographer: Jason Alden/Bloomberg
Most of the money went into new Optimal fund started in 2015

Firm opened Pure Alpha macro fund to new money this year
Bridgewater Associates LP, the world's largest hedge fund manager, has attracted $22.5 billion in client money since it started a new strategy early last year, according to a person familiar with the matter.
About three-quarters of the money went to the new fund — a combination of the firm's two main strategies known as the Optimal Portfolio — which was started in early 2015, said the person, who asked not to be identified because the information is private. The remainder went into the firm's main macro hedge fund, Pure Alpha, after Bridgewater opened that fund to select investors this year…
Bridgewater Said to Get $22.5 Billion in New Money Since '15

Leave a Reply
You must be logged in to post a comment.