Brazil Government Deal With Rio Won't Solve Its Debt Crisis
By
Agreement hailed as model based on inflated growth estimates

Finance ministry says deal was based on reasonable projections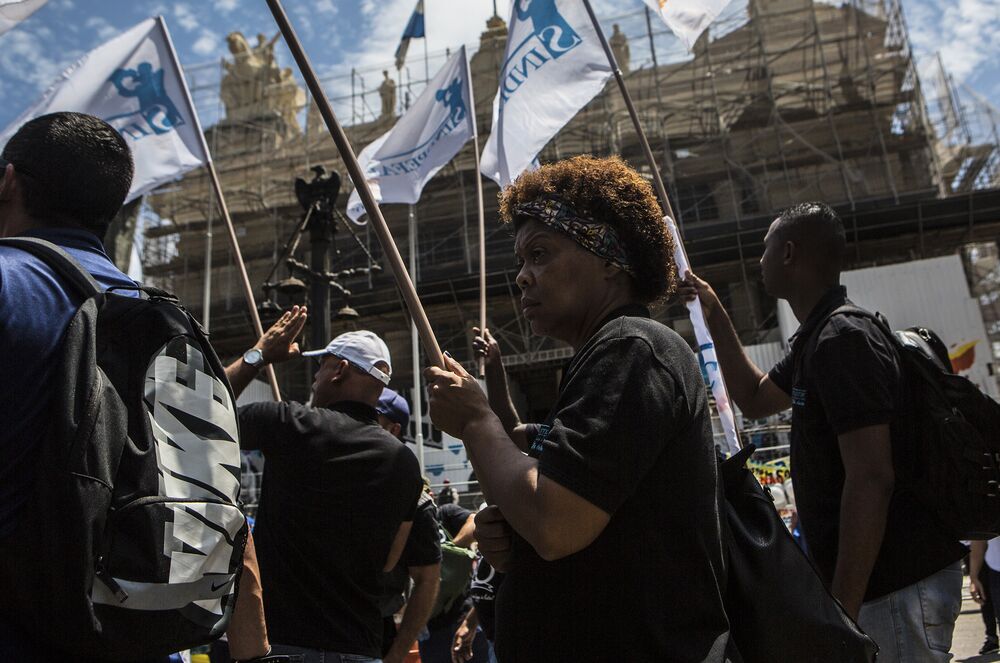 Demonstrators hold flags during a protest in front of the Legislative Palace in Rio de Janeiro, on Dec. 12, 2016.
Photographer: Dado Galdieri/Bloomberg
Brazilian politicians inflated growth estimates to facilitate an agreement between the federal government and Rio de Janeiro to resolve the state's financial crisis, raising doubts over the viability of the deal.
The projections, even if proven true, would still leave the state running a deficit by 2021, according to two people with direct knowledge of the matter who were not authorized to speak publicly. The deal was crucial as it sets a precedent for other states in financial difficulties…
Brazil Government Deal With Rio Won't Solve Its Debt Crisis

Leave a Reply
You must be logged in to post a comment.