BOJ Negative Rates Risk Destroying Loan Market as Freeze Deepens
By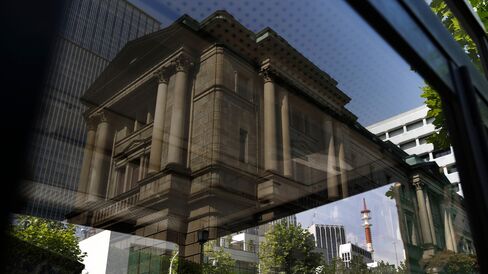 Photographer: Tomohiro Ohsumi/Bloomberg
Call market activity at record low two months after shift

Central bank `destroys functioning markets:' Totan Research
The freeze in Tokyo's market for overnight loans looks set to extend into a third month as the Bank of Japan's negative rate policy makes it harder for brokers to price and process transactions.
Two months after the BOJ said it would start charging interest on some lenders' reserves, the outstanding balance in the interbank call market tumbled to a record low 2.97 trillion yen ($27 billion) on March 31, according to Tanshi Kyokai data going back to 1988. While the brokers association and the Japan Securities Depository Center said two weeks ago they had upgraded systems to settle transactions at sub-zero yields, traders say more than technical issues are preventing a revival…
BOJ Negative Rates Risk Destroying Loan Market as Freeze Deepens

Leave a Reply
You must be logged in to post a comment.