Bill Gross Is Running His $1.5 Billion Mutual Fund by Himself — Again
By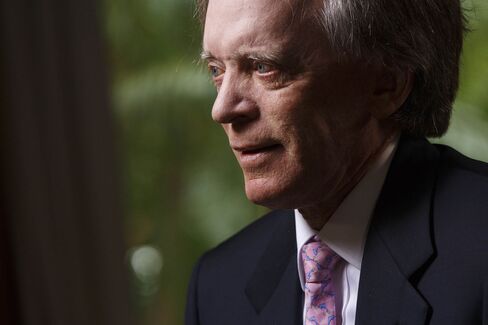 Photographer: Patrick T. Fallon/Bloomberg
Kumar Palghat will co-run Janus Short Duration Income Fund

Gross's global fund is up 3.7% in 2016, beating 65% of peers
Bill Gross is running his $1.5 billion Janus Global Unconstrained Bond Fund by himself — again.
The legendary money manager is losing his No. 2, Kumar Palghat, who joined Gross as co-manager last July. Palghat will become co-manager of a new exchange-traded fund, Janus Short Duration Income ETF, while continuing to oversee other mutual funds, according to a statement Thursday.
Gross, 72, is returning as the sole chief, a role he held when he joined Janus Capital Group in 2014 and took over the Unconstrained Fund, which has outperformed 65 percent of its Bloomberg peers this year. The change allows Janus to continue its expansion into ETFs and tap the expertise of Palghat, a seasoned portfolio manager who spent five years at Pacific Investment Management Co. before starting his own investment firm in 2006…
Bill Gross Is Running His $1.5 Billion Mutual Fund by Himself — Again

Leave a Reply
You must be logged in to post a comment.