Bayer Said to Secure $63 Billion in Financing for Monsanto Bid
By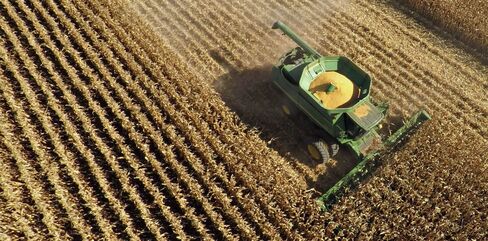 Photographer: Daniel Acker/Bloomberg
Bank of America, Credit Suisse, Goldman, HSBC, JPM are lenders

Bridge loan may be increased should Bayer bump offer
Bayer AG has secured about $63 billion in financing from five banks for its proposed acquisition of Monsanto Co., according to people familiar with the matter, a deal that would make it the world's biggest supplier of farm chemicals and seeds.
The German company has selected Bank of America Corp., Credit Suisse Group AG, Goldman Sachs Group Inc., HSBC Holdings Plc and JPMorgan Chase & Co. to each provide about $12.5 billion in short-term loans, said the people, who asked not to be identified because the information is private. The bridge loan includes an option to be increased should Bayer decide to bump its current offer of $122 a share, the people said. Monsanto has said the bid is too low…
Bayer Said to Secure $63 Billion in Financing for Monsanto Bid

Leave a Reply
You must be logged in to post a comment.