Baidu Approves $1 Billion Share Buyback Over Next 12 Months
By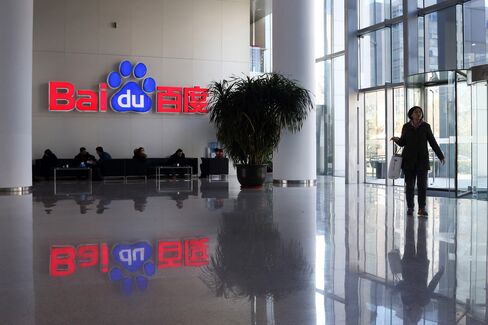 A woman walks past the Baidu logo at the company's headquarters in Beijing, China. Photographer: Tomohiro Ohsumi/Bloomberg
Baidu Inc. approved the buy back of as much as $1 billion of stock just days after shares of China's largest search-engine company plummeted on its sales forecast.
The shares will be bought both on- and off-market in the next 12 months, with the program funded from existing cash, Baidu said in a statement on Thursday. It's Baidu's first buyback in almost seven years, according to data compiled by Bloomberg
.
Baidu shares have lost 18 percent this week as the company posted earnings and forecast sales that missed analysts' estimates amid higher costs and a slowing Chinese economy. The market decline wiped out more than $12 billion from Baidu's valuation and extended the 2015 share drop to 25 percent…
Baidu Approves $1 Billion Share Buyback Over Next 12 Months

Leave a Reply
You must be logged in to post a comment.