Aussies Tax Foreigners Extra for Buying Homes
By
Local banks tighten mortgage rules for outsiders.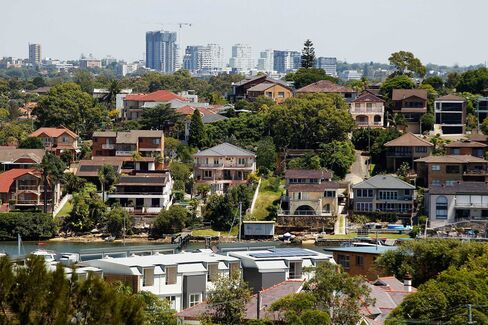 Photographer: Brendon Thorne/Bloomberg
Homebuyers from China have been getting a clear message from Australian banks: Look elsewhere. Citigroup's local bank will no longer approve mortgage applications in Australia that rely on foreign income denominated in Chinese yuan and four other Asian currencies, spokesman Matthew Coleman said in an e-mailed statement on May 10. Citi had been receiving more applications after a decision by Commonwealth Bank of Australia, National Australia Bank, and Australia & New Zealand Banking Group that restricted lending to nonlocals…

Leave a Reply
You must be logged in to post a comment.