Asian shares down on Wall Street lead
By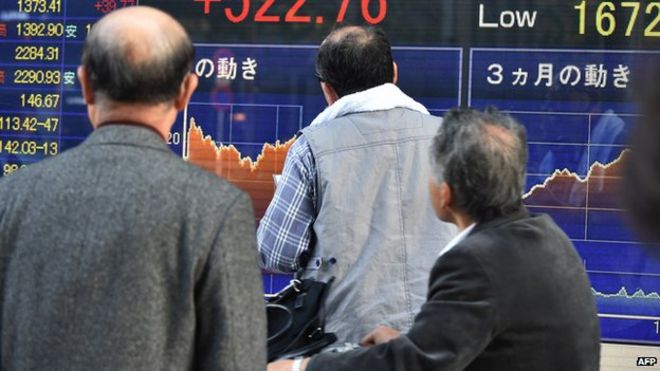 Japanese shares headed lower in early trade
Asian markets headed mostly lower on Tuesday, following the losses on Wall Street ahead of US first quarter corporate results.
Investors worried about how a strengthening dollar and falling oil prices have affected profits.
They were also awaiting US retail sales data due later in the day to see whether consumer spending had picked up after a sluggish start to the year.
Japan's benchmark Nikkei 225 index was down 0.1% to 19,891.15 points.
The dollar was at 120.05 yen, down from 120.15 yen in New York trade…
Asian shares down on Wall Street lead

Leave a Reply
You must be logged in to post a comment.