Are You Sick of Hearing About Rising Yields? So Are Debt Traders
By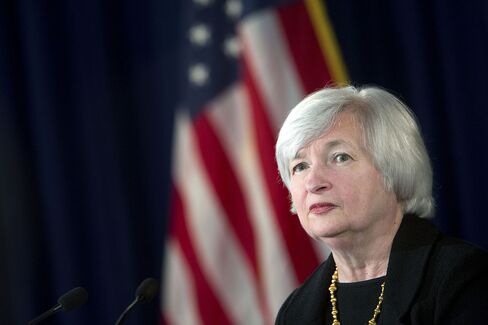 Photographer: Andrew Harrer/Bloomberg
This should be a very exciting time in debt markets.
The Federal Reserve looks like it might finally raise interest rates next month after leaving them near zero since 2008. That should mean turmoil, with bond yields rising and their values falling, right?
Apparently not.
After Friday's
jobs report
showed the labor market is chugging ahead — giving credibility to the view that the Fed'll raise rates — yields on 10-year and 30-year Treasuries actually dropped…
Are You Sick of Hearing About Rising Yields? So Are Debt Traders

Leave a Reply
You must be logged in to post a comment.