A $234 Million Lawsuit That May Help Mallya Repay Airline's Debt
By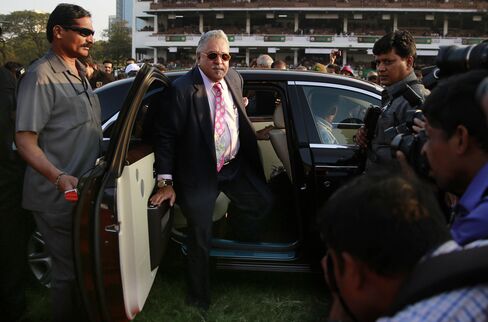 Photographer: Rafiq Maqbool/AP Photo
Lawsuit was filed against International Aero Engines in 2012

Mallya says victory in case would help repay Kingfisher loans
The suspense surrounding India's battle with bad loans and defaulters is getting deeper.
A lawsuit over the quality of a jet engine may determine how much lenders can claw back from Vijay Mallya, the besieged founder of the failed Kingfisher Airlines Ltd. The catch: The nation's famously snail-paced, gridlocked judiciary where some cases have dragged on for almost two decades. Banks need to agree to the plan and will respond on Thursday…
A $234 Million Lawsuit That May Help Mallya Repay Airline's Debt

Leave a Reply
You must be logged in to post a comment.