7 financial lessons from 'Game of Thrones'
By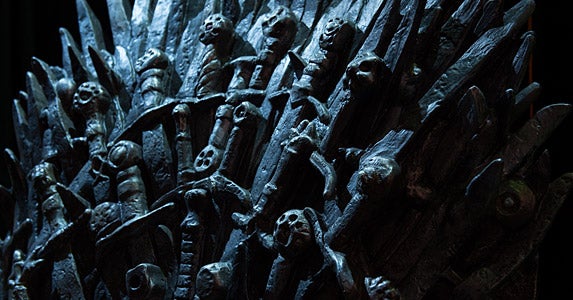 © Jim Bennett/Corbis
The "thronies" who never miss an episode of HBO's "Game of Thrones" will tell you its mixture of sex, savagery and political intrigue have made the epic fantasy a huge hit.
But the show, based on author George R.R. Martin's book series "A Song of Ice and Fire," also offers some valuable money lessons, says Matthew McCaffrey, who has written extensively on the financial themes in the TV program and novels.
"Both 'Game of Thrones' (and the books) have more to teach us about economic and social life than we might think," says McCaffrey, a postdoctoral fellow who teaches economics at the University of Illinois at Springfield.
"Money and finance are closely tied to the rise and fall of the great houses of Westeros (on 'Game of Thrones'), just as they are to our houses in the real world," he says.
Beware of spoilers (and weddings!) as we present these things your household can learn from House Stark, House Lannister and the others…
7 financial lessons from 'Game of Thrones'

Leave a Reply
You must be logged in to post a comment.