Vietnam Confronts Debt Surge Echoing China's as Growth at Stake
By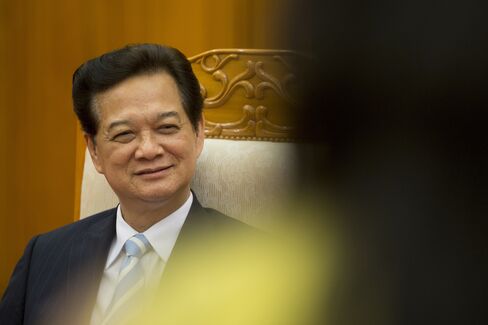 Vietnam Prime Minister Nguyen Tan Dung. Photographer: Brent Lewin/Bloomberg
For decades, Vietnam has modeled its growth after China's, with a state-enterprise driven economy and a push toward low-cost manufacturing. Now, the Southeast Asian nation is trying to avoid the debt pitfalls of its larger neighbor.
Vietnam's national debt is rising too quickly, said Nguyen Duc Kien, deputy head of the National Assembly Economic Committee. It may climb to a record 64 percent of gross domestic product by the end of 2015 from 60 percent last year, he said, an estimate that includes government-guaranteed liabilities that ratings companies leave out in their assessments…
Vietnam Confronts Debt Surge Echoing China's as Growth at Stake

Leave a Reply
You must be logged in to post a comment.