Sony to Offer Commercial Drone Services Starting 2016
By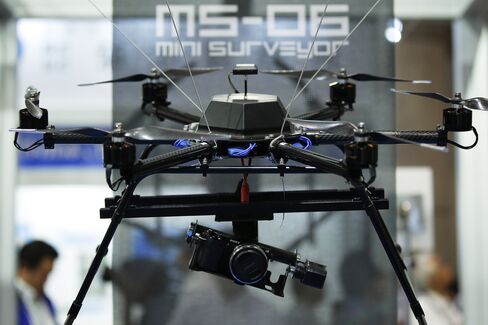 Photographer: Kiyoshi Ota/Bloomberg
Sony Corp. plans to offer commercial drone services targeting the construction, logistics and agriculture industries from the first half of next year.
The company's Aerosense Inc. venture is making automated drones to capture high-definition images and transmit them to the cloud for analysis, Sony told reporters Monday in Tokyo. The jointly owned company with robotics firm ZMP Inc. expects sales to total about 10 billion yen by 2020, said Kotaro Sabe, Aerosense chief technology officer…
Sony to Offer Commercial Drone Services Starting 2016

Leave a Reply
You must be logged in to post a comment.