How Paul Taubman Became Wall Street's New Highest-Paid Executive
By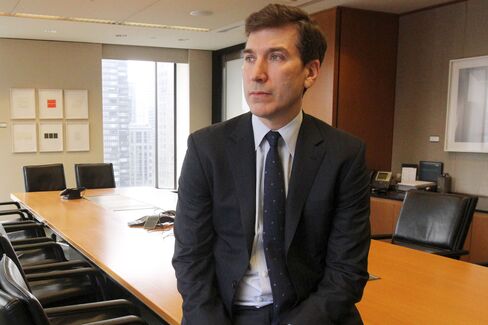 Photographer: Tina Fineberg/The New York Times via Redux
The banker received $164 million in awarded pay for 2015

Awards push him past Blackstone's Schwarzman, Gamco's Gabelli
Paul J. Taubman, who made his name advising on transactions worth hundreds of billions of dollars, may have made his best deal yet.
The former Morgan Stanley banker is the highest-paid Wall Street executive for 2015 with awarded compensation of $164 million, according to the Bloomberg Pay Index. That's almost entirely in stock granted in conjunction with the spinoff of his PJT Partners Inc. from Blackstone Group LP in October. It's not guaranteed — he'll need to more than triple the value of his firm to receive it all…
How Paul Taubman Became Wall Street's New Highest-Paid Executive

Leave a Reply
You must be logged in to post a comment.