GE Plans $200 Million 'Rocket City' Plants on Jet-Engine Surge
By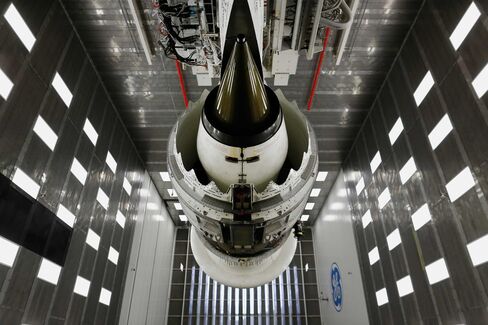 Photographer: Luke Sharrett/Bloomberg
Alabama factories are part of effort to expand supply chain

Air Force joins investment in twin facilities in Huntsville
General Electric Co. plans to build two new factories in Alabama's "Rocket City" to produce advanced materials for jet engines as the company prepares for a surge in aircraft output later this decade.
The twin plants will be placed in Huntsville, a city with a long history in aerospace manufacturing, and employ 300 people, GE said Tuesday. GE will invest $200 million alongside funding from the U.S. Air Force for the facilities making ceramic matrix composites, which can withstand the lava-like temperatures inside turbines…
GE Plans $200 Million 'Rocket City' Plants on Jet-Engine Surge

Leave a Reply
You must be logged in to post a comment.