China's `Hedge Fund Brother No.1′ Is Now Target of Insider Probe
By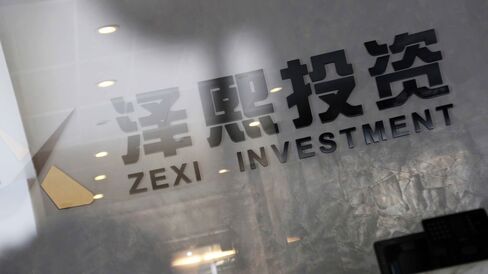 Photograph: AP Images
Xu is probed for insider trading and stock manipulation

Police raided Xu's office in Shanghai's Lujiazui district
Xu Xiang, who led Zexi Investment's ascent to the top of China's money managers, is known in the country as "hedge fund brother No. 1" and inspired both awe and skepticism among peers for his knack of timing swings in volatile stocks.
Xu, the latest target of the government's crackdown following a $5 trillion summer stock market rout, is facing a probe for alleged insider trading and stock manipulation, according to state media. Xinhua News Agency on Sunday reported that Xu had been detained by the police. On Sunday, Shanghai police took away computers and other material from Zexi's office, according to a building management official who asked not to be identified…
China's `Hedge Fund Brother No.1′ Is Now Target of Insider Probe

Leave a Reply
You must be logged in to post a comment.