Buffett Says Skip Paying Wall Street for Advice on Activists
By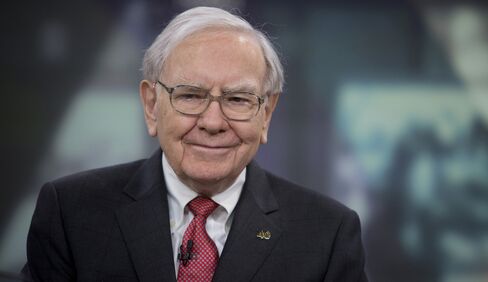 Photographer: Scott Eells/Bloomberg
Berkshire CEO: It's better to deliver results, communicate

He says activists are now targeting well-run companies
Warren Buffett, the billionaire chief executive officer of Berkshire Hathaway Inc., said corporate executives who are seeking to fend off activist investors should return to the basics and consider skipping strategies pitched by Wall Street.
"The best way to keep activists away is to perform reasonably well in your business and also to communicate well with your shareholders," Buffett said Tuesday at Fortune's Most Powerful Women Summit in Washington. "You've got a bunch of owners out there and, on balance, they're going to be on your side. After all, they've got their money with you."…
Buffett Says Skip Paying Wall Street for Advice on Activists

Leave a Reply
You must be logged in to post a comment.